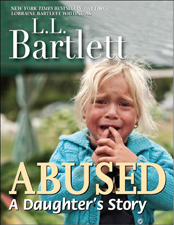 Abused: A Daughter's Story
by L.L. Bartlett
ASIN:  B003HS56UG
Publisher: Polaris Press – 99¢
Available For:  Kindle US ~  Nook ~ Kobo ~ Apple Books ~ Smashwords
Emily Miller knew her life was about to change forever the day her mother said, "I'm pregnant." She'd hear those words again and again–and with every pregnancy Emily's father changed from bad to worse. For years the Miller family suffered through his rages. It took a terrible loss for the family to regroup, and all the love Emily can muster to save her siblings.

Lorraine Bartlett's powerful short story "Abused: A Daughter's Story" grabs hold immediately and doesn't let go. This heart-tugger's hero, Emily, displays amazing resilience and strength. I know I'll remember this story for a long, long time —Julie Hyzy, Barry- and Anthony-award winning author of the White House Chef Mysteries

Kindle US ~ Kindle Worldwide ~ Nook ~ ~ Kobo ~  iBooks ~ Smashwords
L.L. Bartlett also writes under the name Lorraine Bartlett (adventure-fantasy and cozy mysteries) and Lorna Barrett (cozy mysteries).
———————————————————————————————————-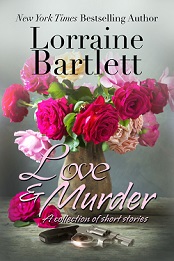 Love & Murder
by Lorraine Bartlett & L.L. Bartlett
Publisher: Polaris Press
Available:  Kindle US ~  Apple Books ~ Kobo ~ Nook ~ Smashwords ~ Google Play
This collection of short stories explores the highs and lows of love, and humanity and contains:
Abused: A Daughter's Story
Cold Case
An Unconditional Love
We're So Sorry, Uncle Albert
Love Heals
Prisoner of Love
Blue Christmas

Available:  Kindle US ~  Apple Books ~ Kobo ~ Nook ~ Smashwords ~ Google Play