In MURDER ON THE MIND, Jeff Resnick returns to Buffalo after an 18-year absence. The city plays a big part in this and his ongoing adventures. Here's hoping the following pictures make the book all the more real to you. See where many events took place, and perhaps you'll almost taste a "beef on weck."
To start you off, here's a map of Jeff's Buffalo.
Click on the image for an enlargement!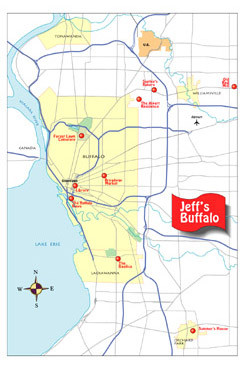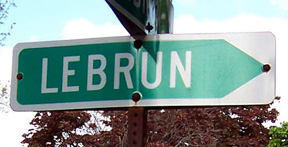 LeBrun Road, Amherst, NY
Where Richard brings Jeff to live after his "accident."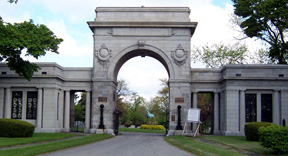 Main Entrance, Forest Lawn Cemetery
Main Street, Buffalo
The victim's final resting place.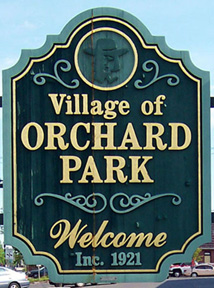 Welcome to Orchard Park!
The town where the victim lived.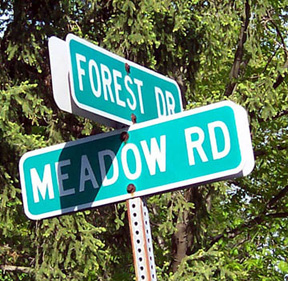 Forest Drive, Orchard Park, NY
The street where the victim lived.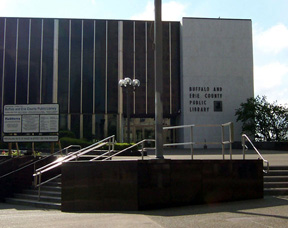 Buffalo & Erie County Public Library
1 Lafayette Square
A great place for research.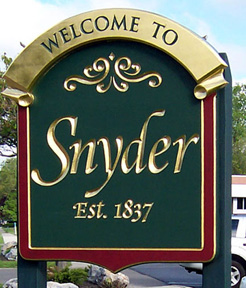 Welcome to Snyder!
The home of "The Whole Nine Yards" bar and Sophie's bakery.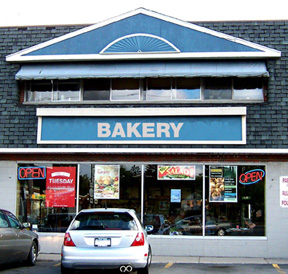 Sophie's Bakery, Main Street, Snyder
Jeff finds a new friend here
Some of Sophie's Recipes are featured on the Character page…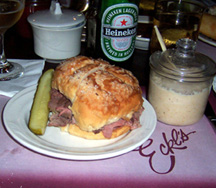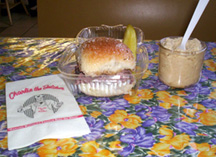 Beef on weck, anyone?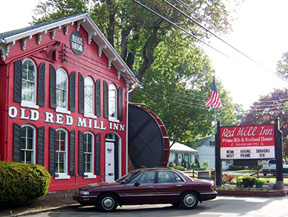 Old Red Mill Inn restaurant, Clarence, NY
Brenda's choice for dinner.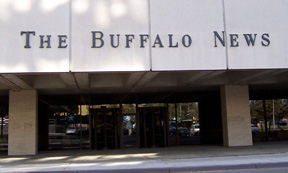 The Buffalo News
Washington Street (1 News Plaza)
Sam's employer.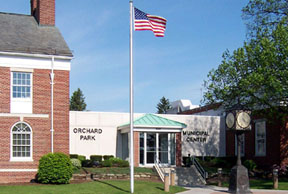 Municipal Building, Orchard Park, NY
Detective Hayden's stomping grounds.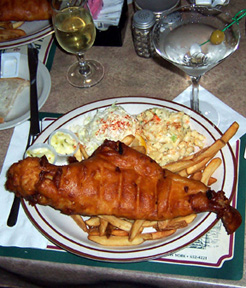 A typical Buffalo Fish fry
Welcome to East Aurora!
Charming village and home of the Arts and Crafts movement in the U.S…. but that's not covered in the book! (P.S. The sign has now been updated.)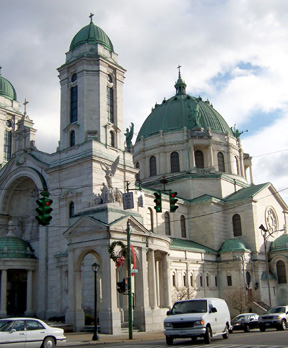 Our Lady of Victory Basilica main entrance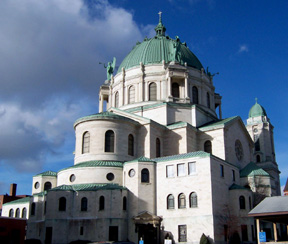 Our Lady of Victory Basilica back entrance