Thank you for visiting my website.  Feel free to check out all my pages.
The Jeff Resnick Mysteries, set in Buffalo, New York, feature a down-on-his luck former insurance investigator who, after a vicious mugging in Manhattan, is able to sense things others can't.
Soon after returning to Buffalo to reconnect with his half-brother Richard, and his wife Brenda, this heightened awareness leads him to vicious crimes that have yet to be solved.
Often reluctant at first, but then driven to know what is haunting him, Jeff will even enlist Richard to assist him in bringing the guilty to justice.
---
NOW AVAILABLE!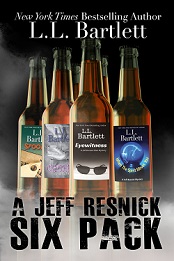 This collection of short stories bridges the gaps between the Jeff Resnick novels of suspense and intrigue.
Contains:
When The Spirit Moves You: Does Jeff believe in ghosts?
Bah! Humbug: Christmas with his girlfriend Maggie's family is anything but merry.
Cold Case: A small boy is missing. Can Jeff find him?
Spooked!: A malevolent spirit visits for Halloween.
Crybaby: Have diaper bag—will travel!
Eyewitness: Jeff can't move ahead in live until he finds out who murdered his wife.
Amazon (Trade Paperback)
Kindle  | Kindle Worldwide
Kobo  |  iBooks
(Click the cover for more information)
---
Watch the Dead in Red video — and Jeff will tell you what his life is like.
I love to stay in touch with my readers, so be sure to connect with me through Facebook, Twitter, and Pinterest.  And while you're at it, sign up for my newsletter–just click on the box at the left.
Don't be a stranger,
Lorrraine / LL Bartlett
---
Now Available!
Have Diaper Bag–Will Travel!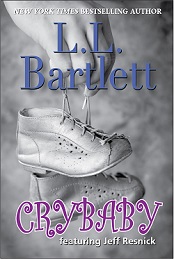 Click the cover for more info!
---
Check out Jeff & Richard's history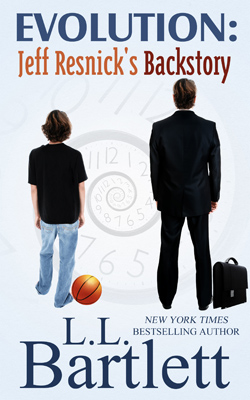 A Collection of short stories that chronicle Jeff Resnick's (and that of his brother, Richard Albert) back story.  What forces molded these men into the people they are today? Find out in the ten thought-provoking tales that span from their first meeting, until two years before Murder On The Mind.
Now available in Trade Paperback and audio!
(Click the cover for more information!)
---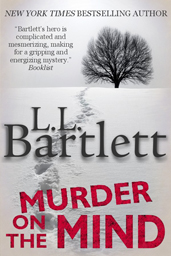 #2 iBooks Bestselling eBook for FREE all e formats!
Murder on the Mind, Book #1 in the Jeff Resnick series, is available for all e formats, so if you haven't checked out this popular series, feel free to do so now!
Don't have an ereader?  Read Murder On The Mind on your computer, tablet, or smartphone with an app:
Jeff Resnick Mysteries Extras!
Sketches and Character Interviews
Jeff Resnick's Buffalo, New York